click on the logo to return to the HOME page.

William Holland
NEW ADDRESS, SAME PHONE & EMAIL
3642 Savannah Hwy, Suite 116, #207
Johns Island, SC 29455
(this address is for mail & parcels only)
Tel: 1.610.470.5925

e-mail: bill@hollandarts.com
No more antique shows for now
y

ear

2018

:



Both NYC Pier shows have been canceled by their promoter/owners, so I have no shows planned at this time. The Miami Beach show has moved from Miami Beach and I have chosen not to participate for now.



Driving Directions to my limited antique market presence:
RENNINGER'S ANTIQUE MARKET (open only on Sunday)
GPS Address: 2500 N. Reading Rd (Route 272), Denver, PA 17517

(FROM NYC: NJ Turnpike SOUTH to Exit 6-connects to PA Turnpike)
(FROM Baltimore and South: There are various routes north to PA Turnpike, US Route 222 North is one option)
(FROM Harrisburg: Go east on PA Turnpike)
(FROM Philadelphia: Go west on PA Turnpike)
-
Pennsylvania Turnpike to EXIT 286 (Lancaster-Reading)
(The exit # is also the turnpike mile marker).
Pay toll, go straight for 1 mile until road ends at Route 272.
Turn right on route 272.
Go 1 mile. Renninger's is on the left.

My Booth Location:
RENNINGER'S: Now sharing Booth C-12 at Door #4. I have been in this market since the 1980's.

After 34 years at Renninger's Antique Market, I am making some changes. Here are the details:
1. My NEW booth at Renninger's will be C-12, which I am sharing with long-time dealer Jerry Frey.
A large assortment of Tiffany, Icart and Parrish will be on display and for sale there. Jerry or Jerry Sr. will be there to assist you and although I will not be there in person, I am just a phone call away: 610-470-5925.
The booth at Renninger's is open ONLY on SUNDAY, 8AM-4PM

2. My both at Adams Antique Mall is now empty. All inventory is pictured on my website and some is on display at Renninger's.

3. I will now be living and conducting business from my website in Charleston, SC. A public location may follow at some point.
My phone number and email address are the same--no changes.
My new address for mail & parcels is:
3642 Savannah Hwy, Suite 116, Unit 207, Charleston, SC 29455.
There will be a transition period and all mail sent to the West Chester, PA address will get to me with little delay throughout 2017.
I will no longer be at Renninger's in person.
..
~~~~~~~~~~~~~~~~~~~~~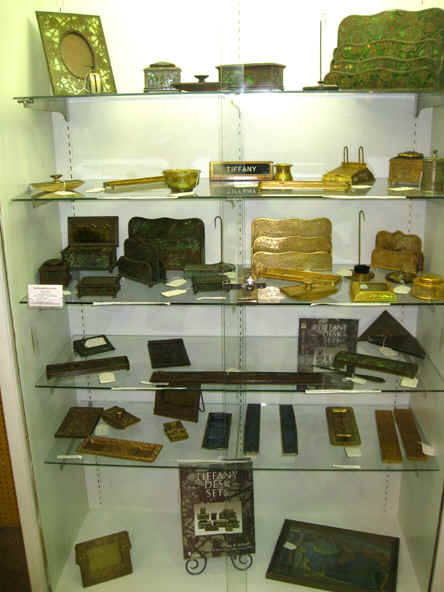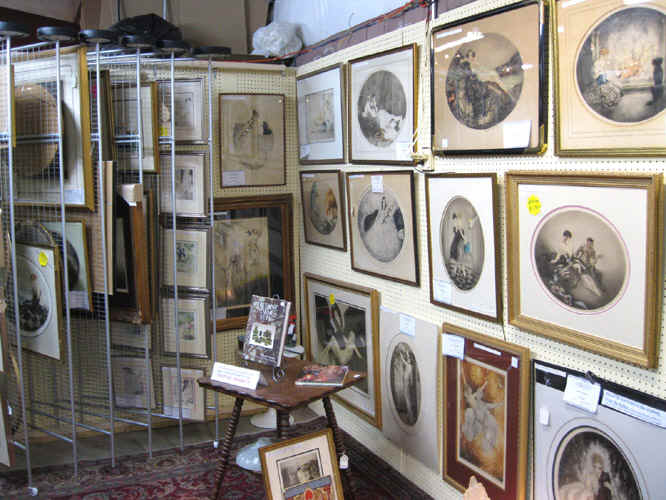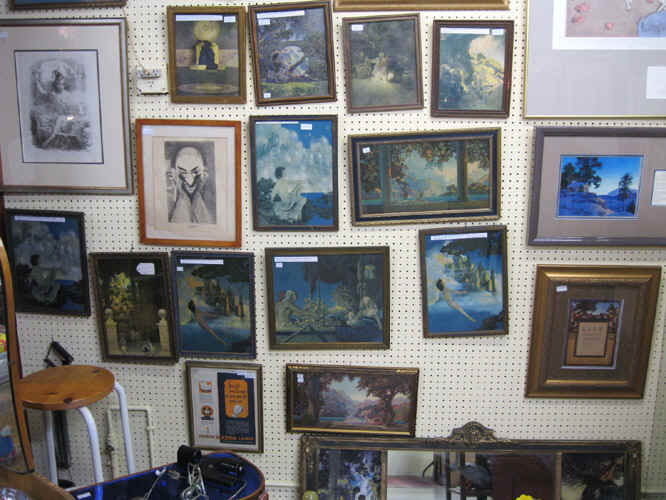 ~~~~~~~~~~
My Booth Location:
RENNINGER'S: Booth C-12 at Door #4 in the corridor parallel to the road.


CLICK below to visit my other web pages

Louis Icart Etchings: Over 230 scanned pictures
~~~

Maxfield Parrish: Art Prints, Calendars & more
~~~

Tiffany Desk Sets: Inkwells, frames, etc.
~~~~

Tiffany Lamps & Glass: Genuine & Guaranteed
~~~~

Icart Erotic Etchings: over 120 scanned pictures
~~~~

Boudoir Art: by other deco artists
~~~~

Icart Repro Prints: $15 and up

RETURN to Home Page