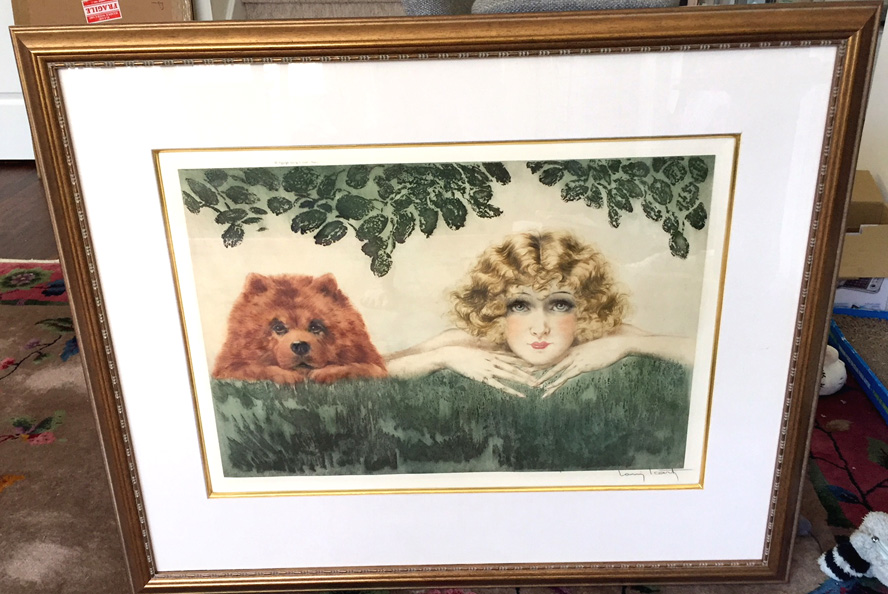 FRAMED, linen and acid-free matted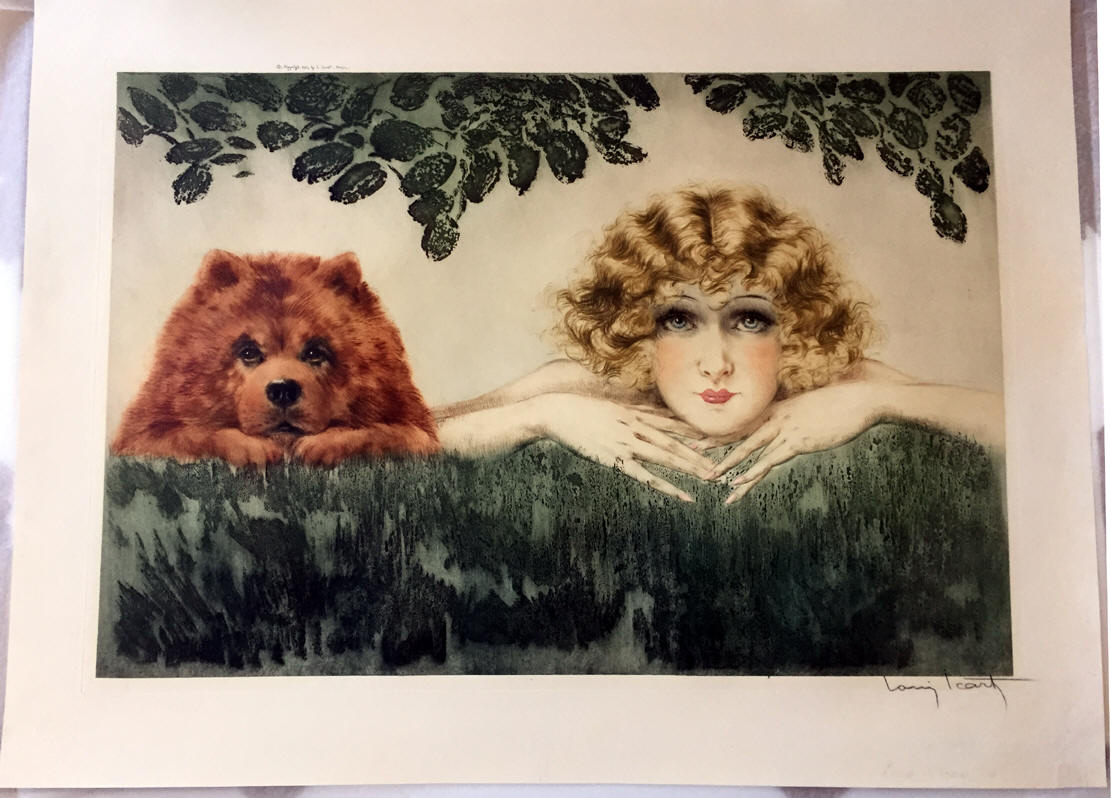 Shown her out of the frame
Fig. 419: Two Beauties 16 3/4x24 3/8"

The picture above is of the actual etching for sale. This 1931 very limited etching features his wife Fanny and their favorite dog, Dollar. The etching is very large and rarely seen for sale.