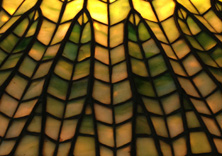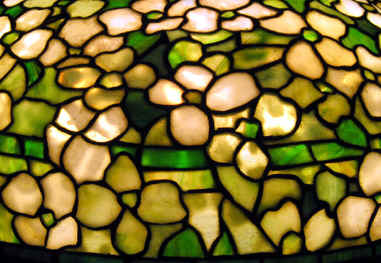 ADDITION LAMP PICTURES


RETURN TO THE TIFFANY LAMPS PAGE

UPDATED 28 Sep 2018
FOR SALE BELOW:
12 light Lily lamp
20" dichroic Acorn lamp on Rising Sun library base
1-extra Lily shade with tight hairline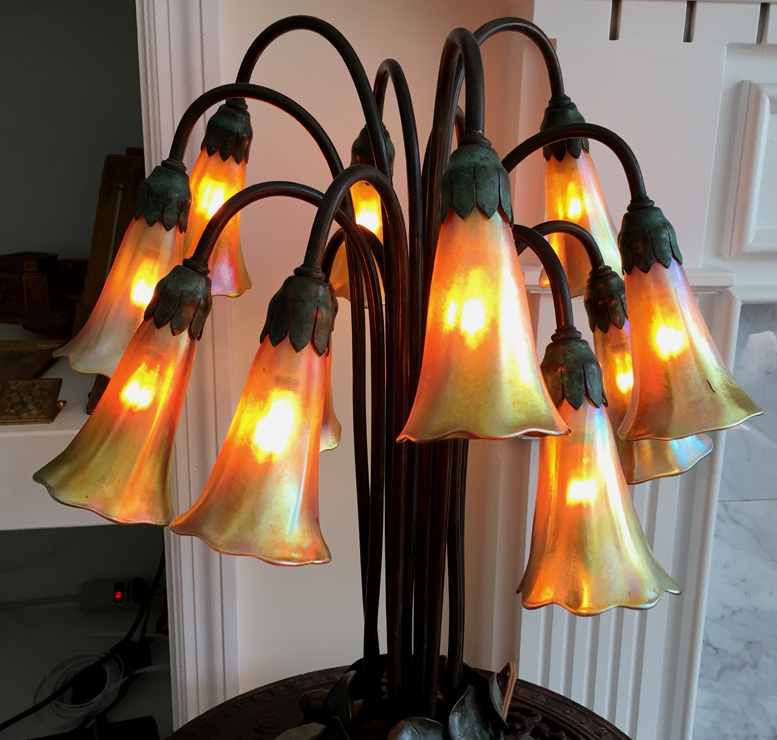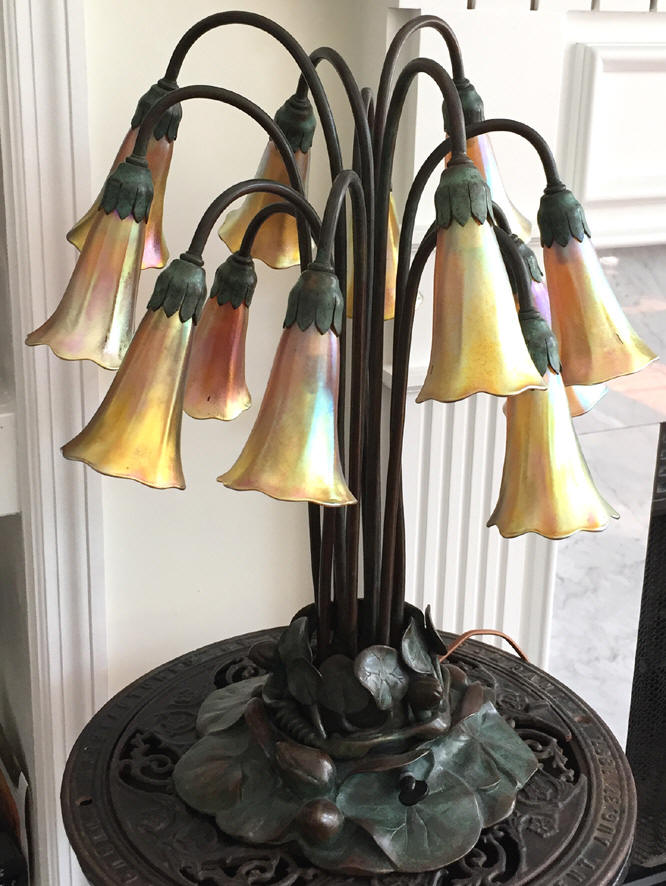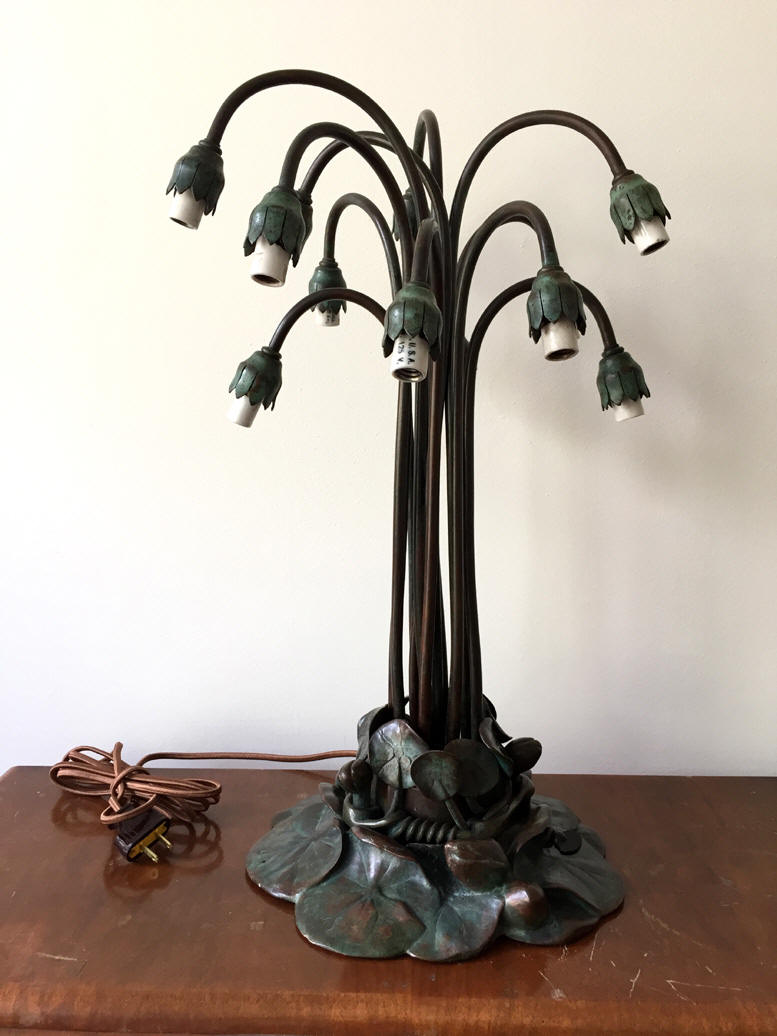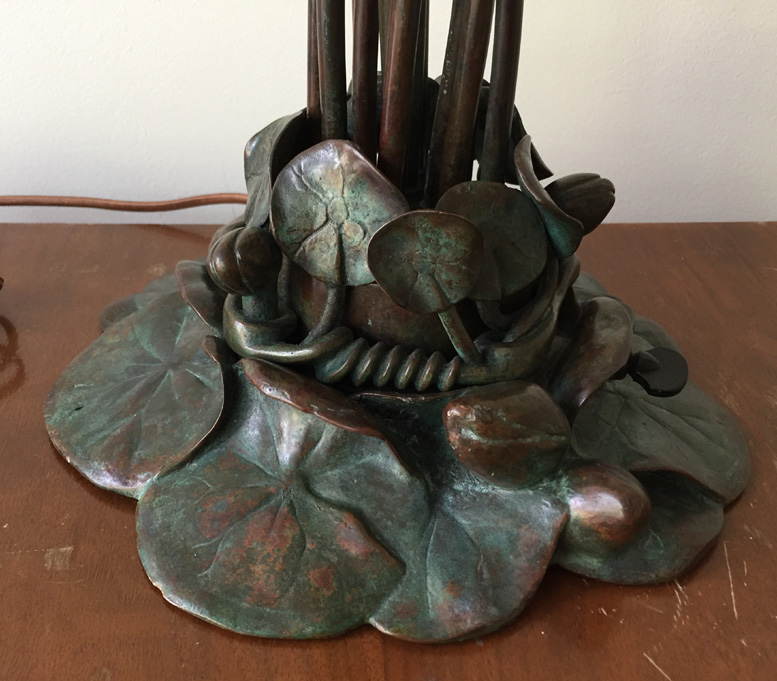 Super patina on the base. Original switch and sockets.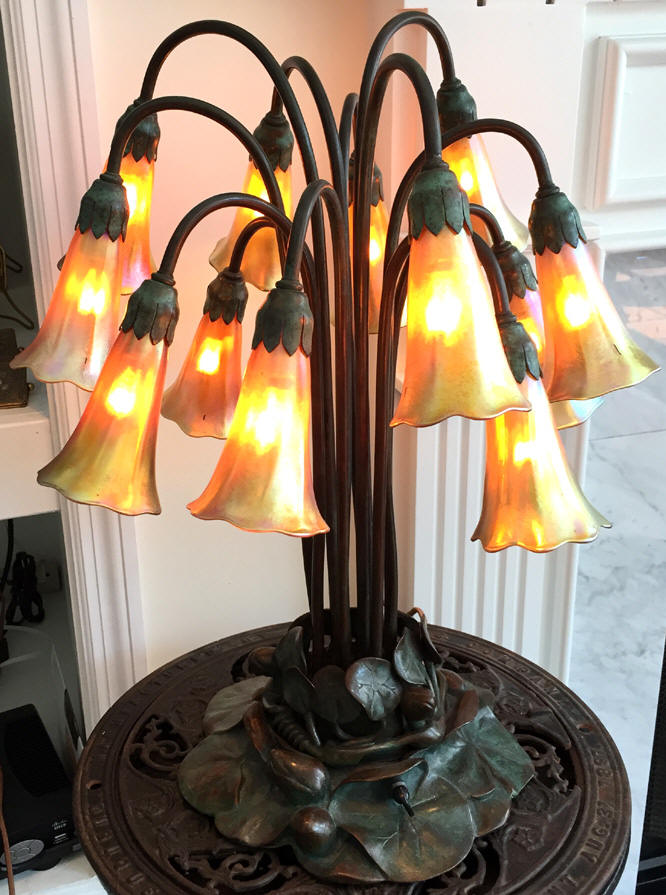 Ornate portion of the base with original bakelite switch.



Shades lined up for comparison. Numbers and black lines are removable.


Another view of the 12 shades, Note the shade numbered 5. It has a blackish circle below the number. this is metal oxide on the interior and happened in the making of the shade and is hidden under the metal petals when installed. No chips or cracks anywhere.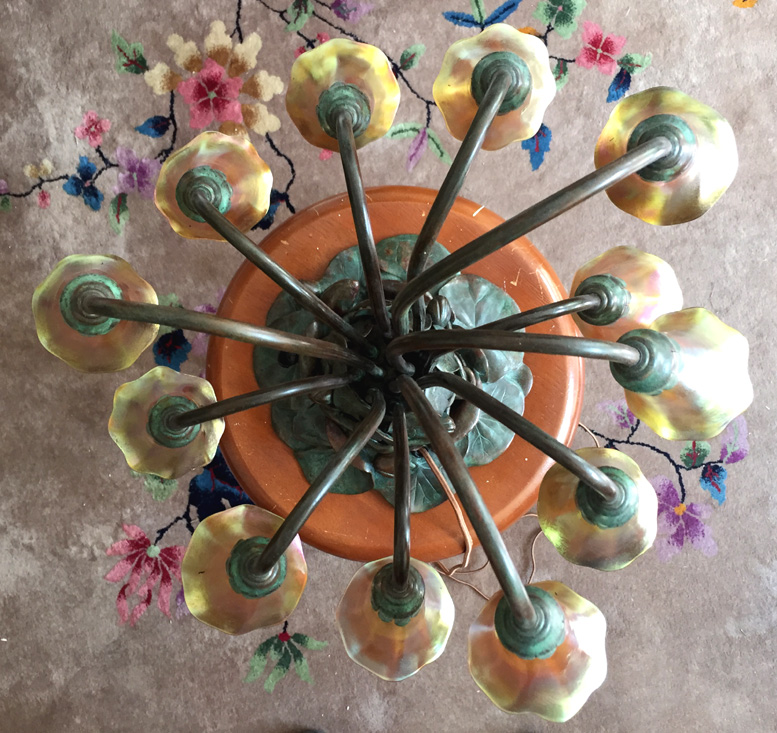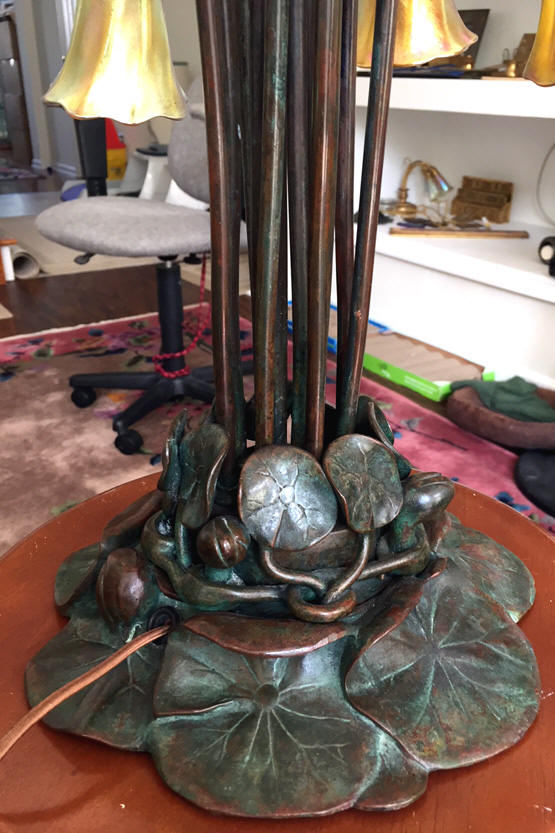 Tiffany Studios 12-Light Lily lamp. EMAIL FOR PRICE.
RETURN TO THE TIFFANY LAMPS PAGE
~~~~~~~~~~~~~~~~~~~~~~~~~~~~~~~~~~~~~~~~~~~~~~~~~~~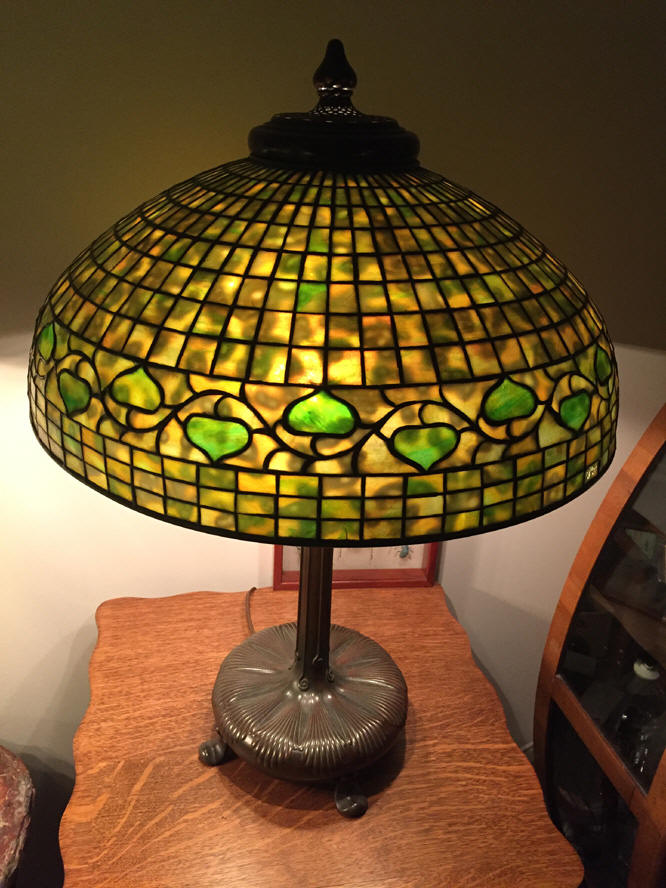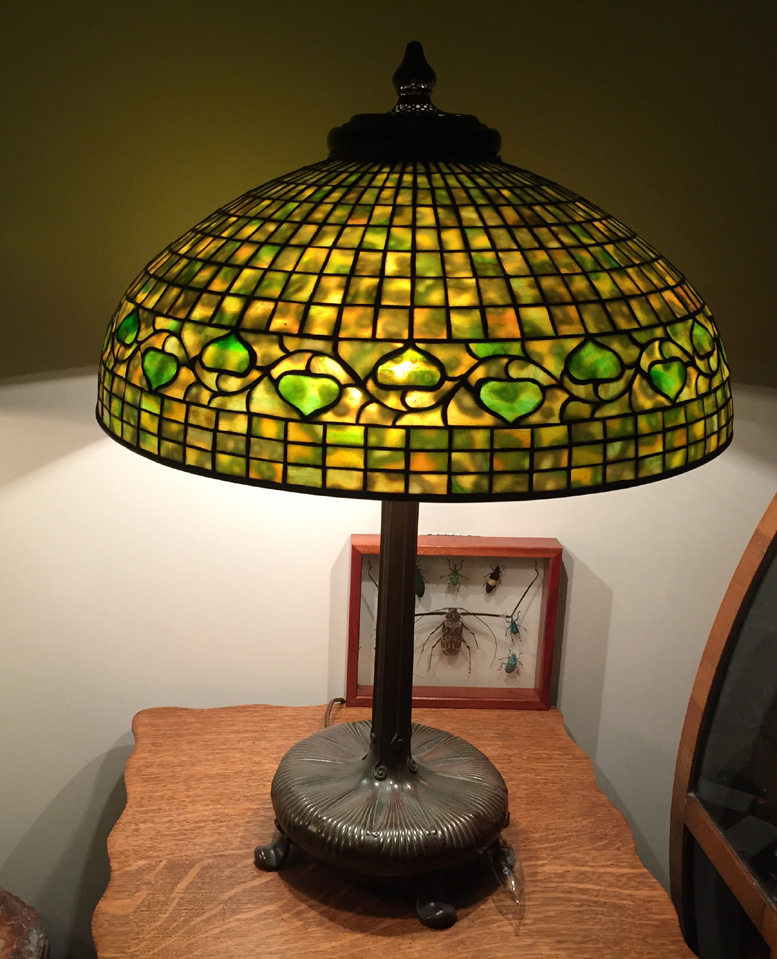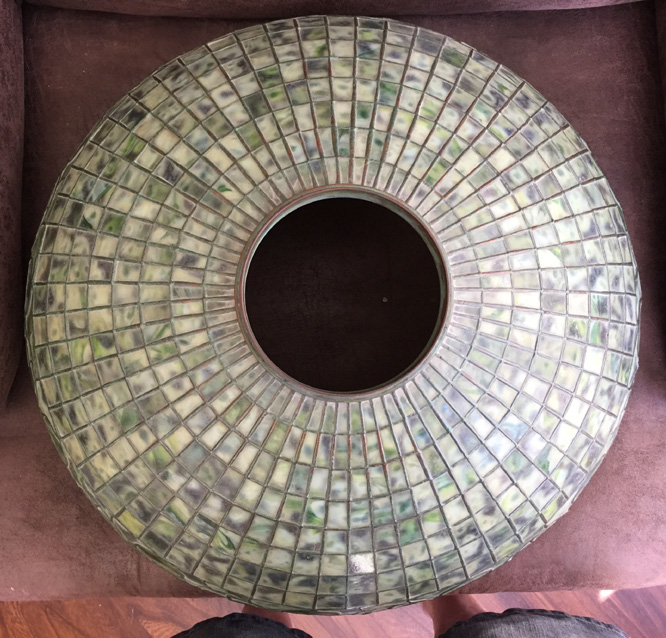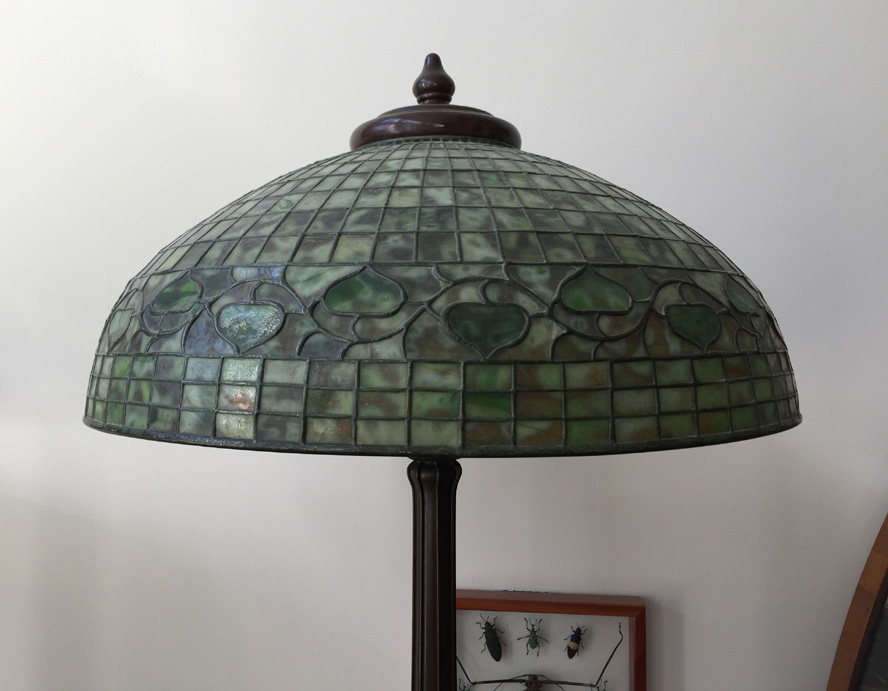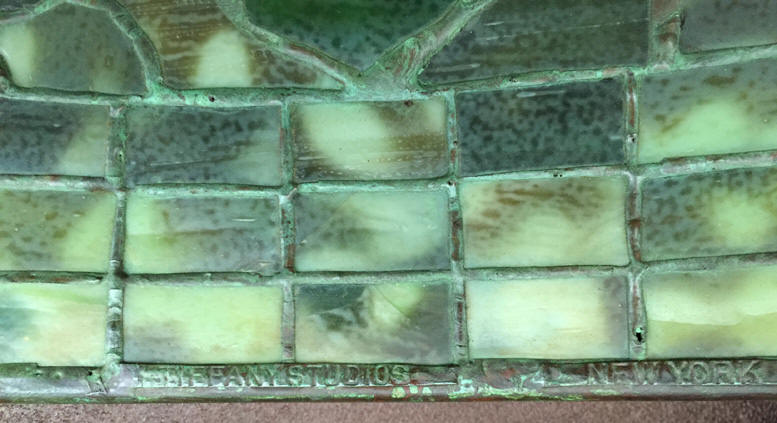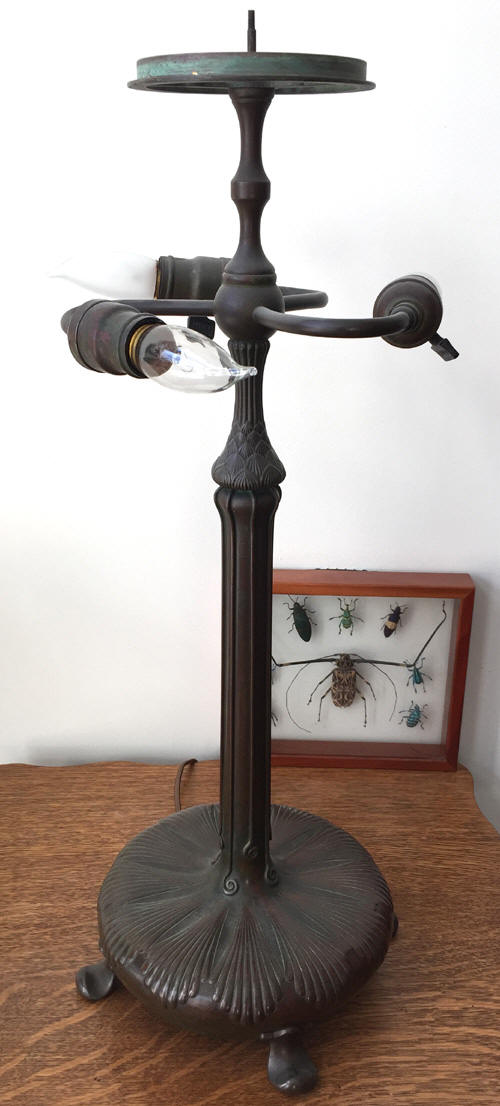 Tiffany Studios 20" dichroic Acorn shade on a nice Tiffany Studios Rising Sun library base and with original heat cap. Note the remarkable change from unlit to lit. The base is 100% original everything except the cord. Both shade and base are signed. The glass in the shade is near mint with very few and very unnoticeable hairlines. The shade has a slight warp when viewed at just the right angle. This is correctible, but hardly seems necessary to me. It does not show up in pictures. The external cord and plug are new. EMAIL FOR PRICE.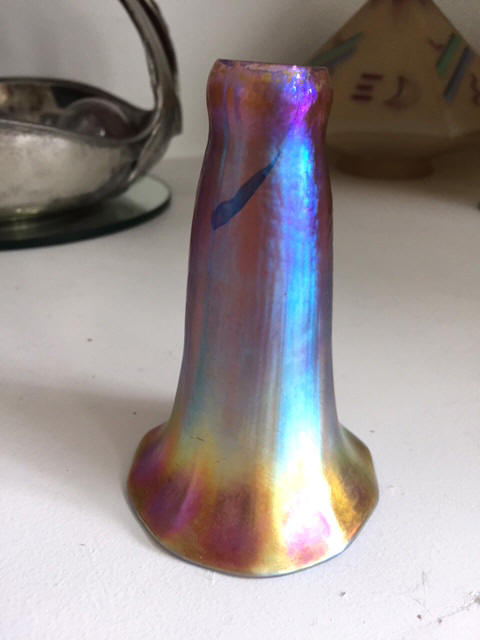 Tiffany Lily shade showing tight hairline on one side. Great blue/purple/silver/gold iridescence.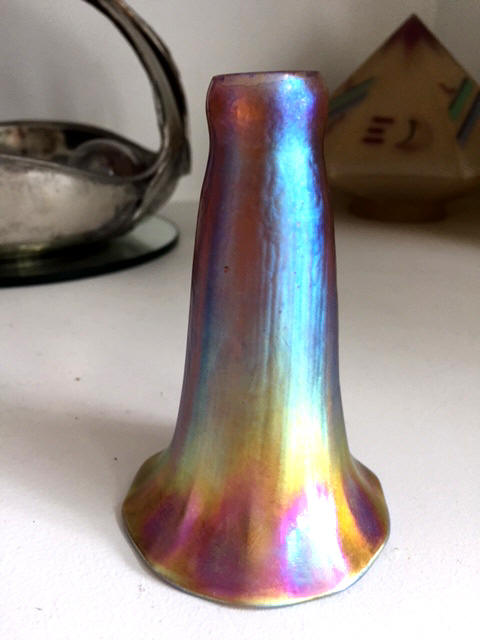 The shade looks perfect on this side. $495