click logo to return to HOME page

William Holland
NEW ADDRESS. SAME PHONE & EMAIL.
3642 Savannah Hwy, Suite 116, #207
Charleston/Johns Island, SC 29455
(this address is for mail & parcels only)
Tel 610-470-5925
email: bill@hollandarts.com

out of date page
TIFFANY DESKS PIECES
IN THE ABALONE PATTERN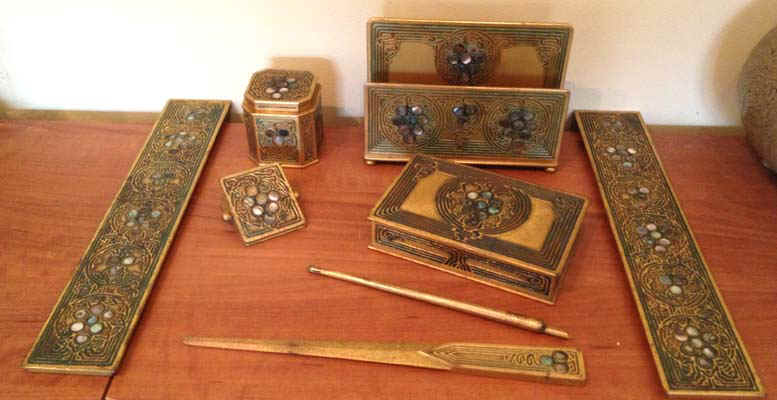 Above is a file photo shown to illustrate the pattern. Only pieces listed below are current inventory for sale

Back to Tiffany Desk Set Page--OTHER PATTERNS
Tiffany Studios ABALONE PATTERN
6.75x3x5.5"
Calendar Frame & Letter Rack Combo--A SUPER RARE ITEM

Complete with original perpetual calendar with minor wear and one page of numbers is taped together. Wear to gold as shown. Rarity rating 6 [out of 7]!!
EMAIL FOR PRICE
various sizes
perpetual calendar pages

complete sets-ALL ORIGINAL
CLICK HERE FOR INDIVIDUAL LIST
8.5x3.5"
magnifier

.
$1450
2.5x.2.5x2.5"
pen wipe

original brush.
$450
4.5x4.5x4"
large inkwell

near mint.
$690
6x3x2"
rocker blotter

.
$390
3.75x9"
thermometer


nice polychrome highlights. original thermometer and temperature grid, fairly accurate. minor wear as shown.
$2750
7.75x5"
note pad

original bright gold finish
$525
2.5x2"
paper clip


nice polychrome highlights.

Wear to gold as shown.
$450

INFORMATIONAL BLURB BELOW:
Only the pieces listed ABOVE are for sale.
Three frames, showing the differences in size.
SEE additions to the desk set book for the 5 known abalone frames. CLICK HERE.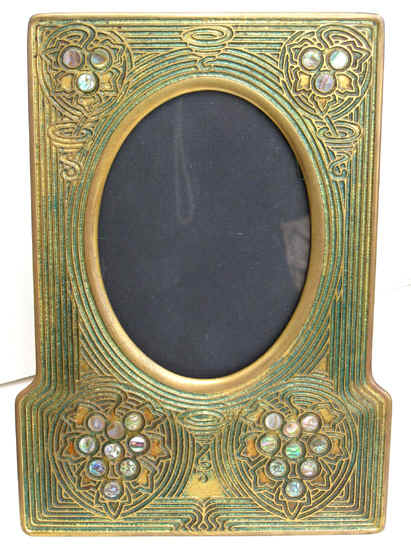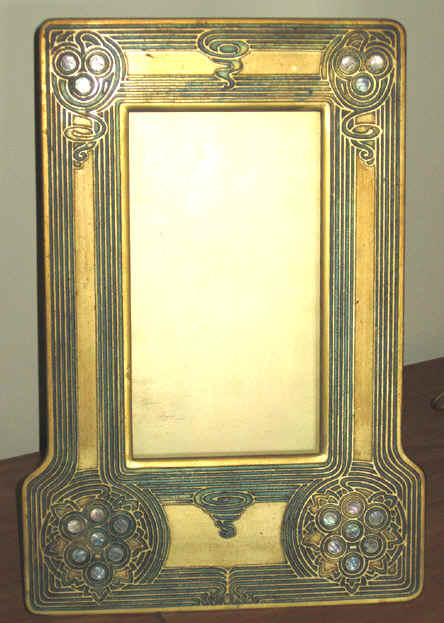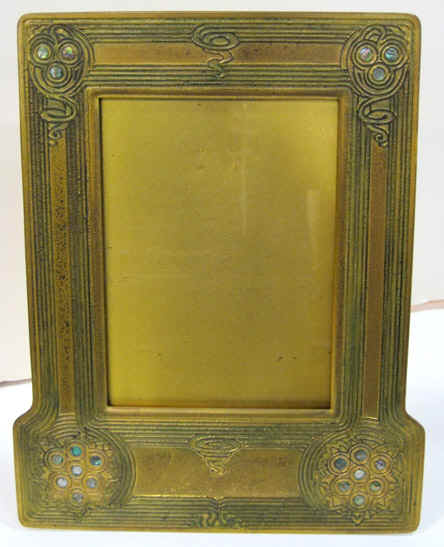 CLICK below to visit my other web pages

Louis Icart Etchings-- Over 200 scanned pictures

Maxfield Parrish-- Art Prints, Calendars & More

Tiffany Desk Items-- Inkwells, letter racks, frames, etc.

Tiffany Lamps & Art Glass-- GENUINE & Guaranteed

Icart Erotic Etchings-- Over 100 scanned pictures

Boudoir Art-- by other Deco artists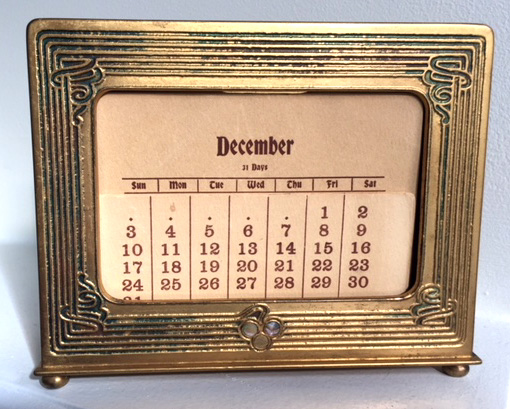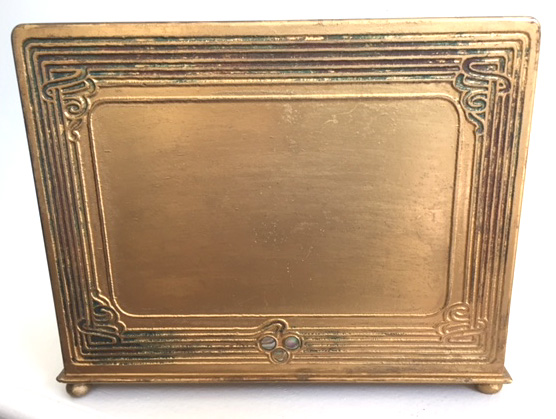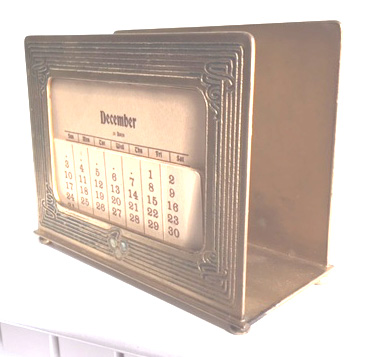 6.75x3x5.5" Calendar Frame & Letter Rack Combo Original perpetual calendar with minor wear and one page of numbers is taped together. Wear to gold as shown. Rarity 6 [out of 7]!!