e-mail: bill@hollandarts.com

Other Art Nouveau & Art Deco Items
UPDATED 22 Aug 2019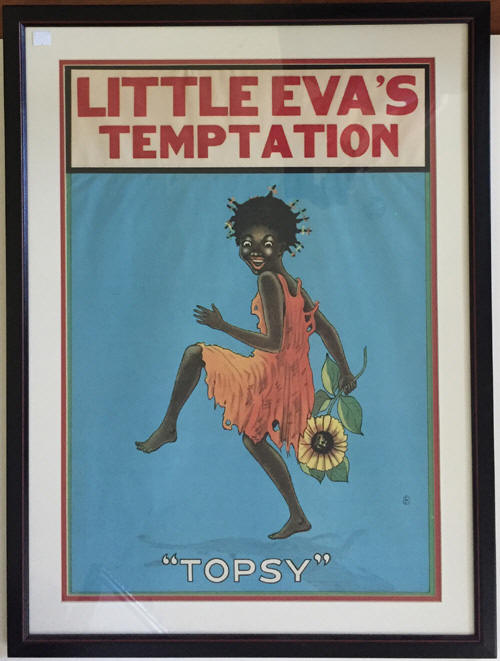 Chromolithograph poster for the Vaudeville comedy farce stage performance by Messetti's Musical Entertainers based on Uncle Tom's Cabin. Marked EMR in the lower right. Great graphics, bright colors and in EX original condition. Circa 1928. Original or very old frame and matting. Slight waviness in the paper under the title, as shown here. Image: 18 1/4 x 26". $325.
~~~~~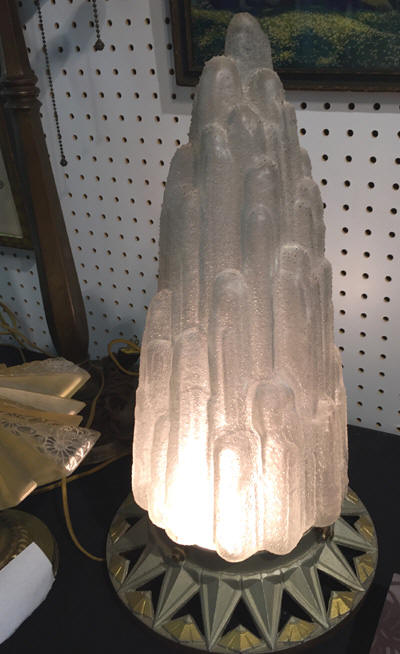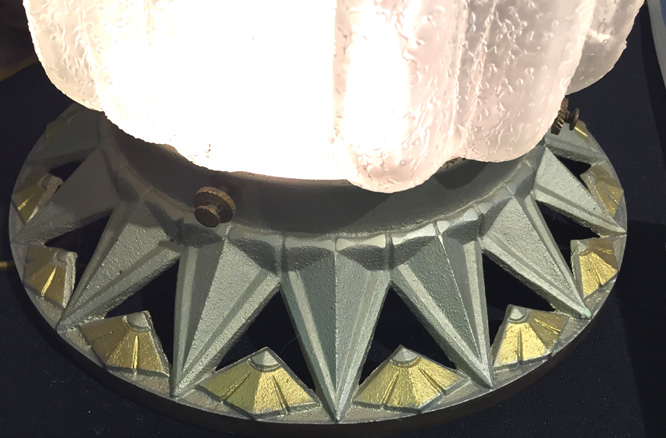 A 1920's Icicle stalactite/stalagmite shade on cold-painted cast iron base. Made by Lightolier, with original label on the underside of the cast iron. The frosted and bumpy glass shade is 19" tall. The base is 8" in diameter. The glass is perfect and the original paint and the iron base are in EX condition, with original locking set screws. Originally a stalactite ceiling mounted fixture, it has been used as a table lamp, as shown in the picture. There is a center mounting hole in the iron to attach it to the ceiling and a second hole for access to the house wiring. Since it was removed from a ceiling at some point, there is no wiring included with the fixture. To use as a table lamp simply requires mounting a socket and cord in the base. $425
From Wikipedia on the Lightolier lamp company, founded in 1904 and still in business: "In its early years, the company specialized in fancy decorative chandeliers then made a shift to high-end design and architectural in the 1920s."
~~~~~~~~~~~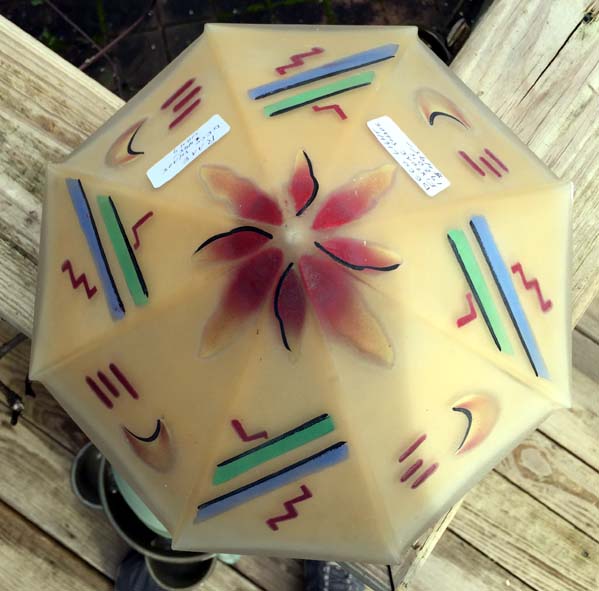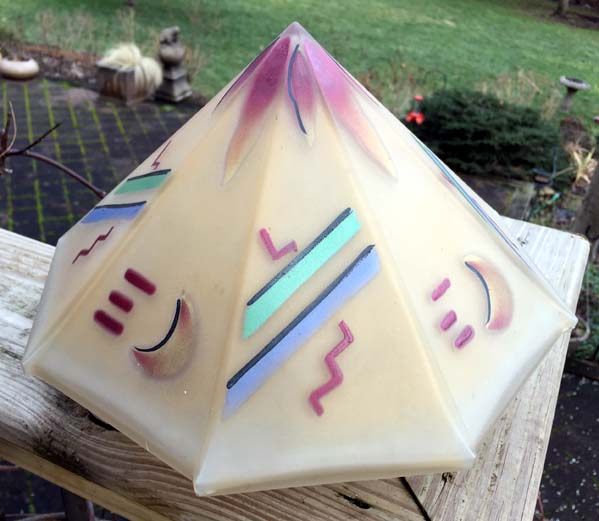 Art Deco frosted pyramidal glass shade, octagonal, with raised and painted designs. Probably early 1920's, Czechoslovakian. It has a couple of small chips which act as vent holes at 2 of the 8 points--not noticeable when hung. This Deco shade can be hung point downward from a ceiling fixture or used as a table or night lamp point upward, as shown here. The fitter is a standard 3 1/2". The opening in your new or old metal fixture will be 4" in diameter. NEW PRICE $250
~~~~~~~~~~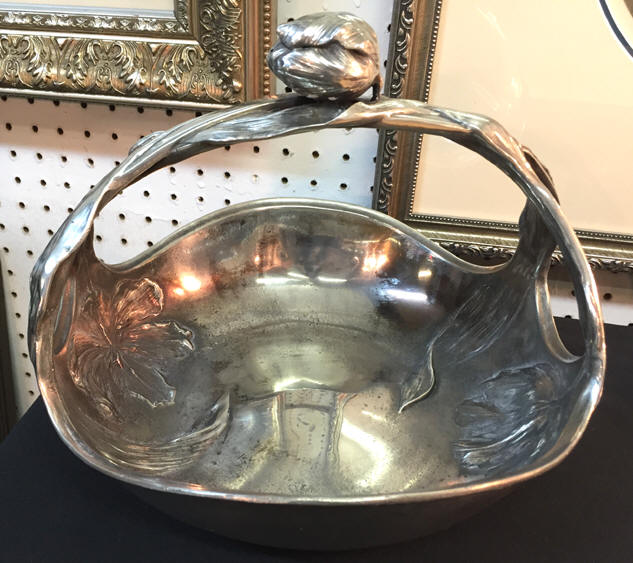 Kayserzinn Jugenstil fancy handled bowl in silver plated pewter. Produced in Cologne, Germany, circa 1900. Stamped on the bottom with
the firm's mark. Wear to the silver as shown. 11 1/2 x 12 x 9 1/2" NEW PRICE $650.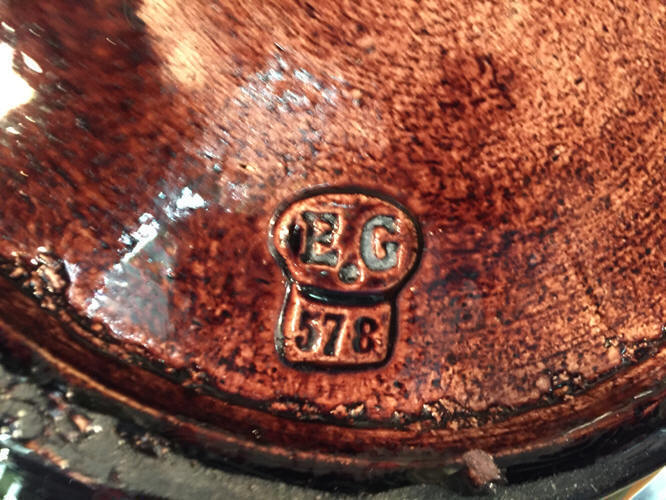 Barbotine Vase by Edouard Gilles (Choisy la Roi, France 1868-1930), circa 1910, 12.5" tall, Majolica glaze, $850.